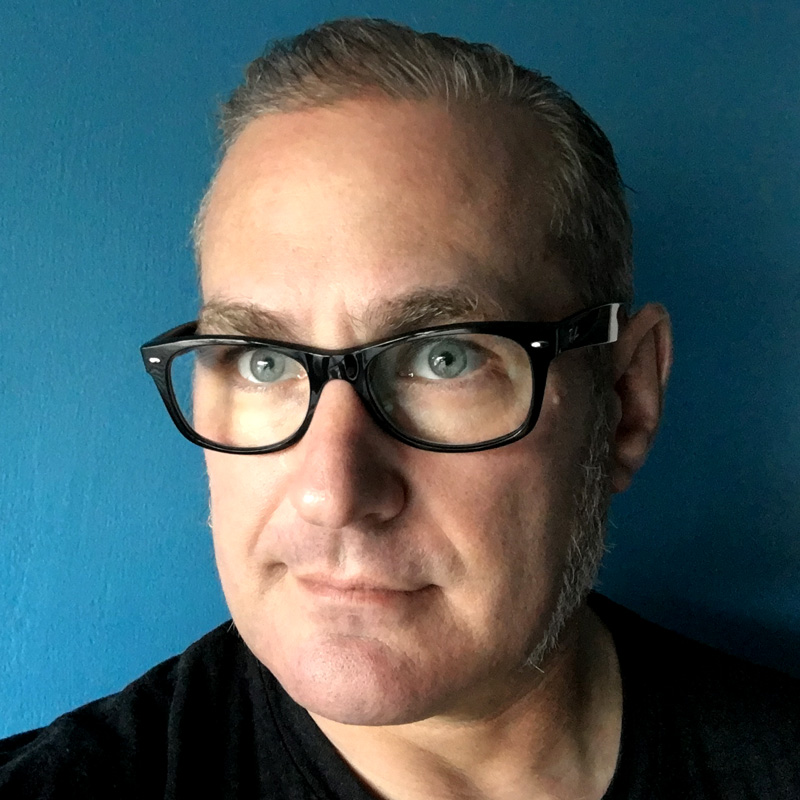 Michael F. Glass
Creative, conceptual, quick. Self-starter and good team player. Enthusiastic. Smart. Able to interpret strategic direction into original, effective concepts and designs. Ability to take any project, from print to broadcast to digital, from concept to branded 360º execution. Well-versed in all required programs, including Adobe Creative Suite. Experienced in managing and collaborating with project teams, including video editors, audio engineers, graphic artists, illustrators, photographers and various vendors.
Creating strategically branded communication solutions applying skills in –
Creative Direction | Art Direction | Graphic Design | Copy Writing & Editing
Photography | Photo Editing | Post Production
Videography - Handheld, UAV / Drone | FAA Part 107 
Video Production / Post Production
Music & Sound Design Production | Post Production
Digital Media | Web Development | UX | Google Analytics | AdWords
Talent Recruitment | Media Property Procurement (broadcast, print, digital) | Annual Budgeting | Strategic Marketing
Advanced experience in Adobe Creative Cloud including PhotoShop, InDesign, Illustrator, Premiere, Bridge, photography, video/broadcast production, and MS Office, as well as sound design/audio production software such as ProTools and LogicX.
Connect
cell: 213.400.4260
email: michael@mfgreative.com

Michael F. Glass Resume
Team Associated, Lake Forest, California
Creative Director | Marketing Manager
Managed and directed creative department, as well as developed and maintained all branded marketing initiatives for Team Associated, manufacturer of high-performance radio controlled cars and accessories. Directed and produced all branded creative for packaging, print, digital advertising (AdWords, remarketing, display banners, pre-roll), broadcast, website development (UX), collateral, logos and trade show installations.  Duties included photography, art direction/design, copy/script writing, videography, video editing/production, storyboards, market research, planning/managing annual marketing budget, negotiating media property buys, as well as liaising with all the editors of media partners. Other duties included managing and directing contracted talent, as well as managing sponsored athlete assets.
GS Racing, Baldwin Park, California
Creative Director | Marketing
Developed in-house branding and marketing strategy for manufacturer of radio controlled cars and accessories. Directed creative for all print advertising, packaging, logos, collateral, oversaw website and trade show installations.
Freelance Art Director | Designer, Los Angeles, California
Freelance art director | designer in Los Angeles for the agencies listed below:
JWT Specialized Communications (Idealab, Boeing)
Ambrossi & Associates (Kmart)
Rainmaker & Sun (Rhinotek, Krav Maga, Martek, Tivoli Audio, Oralgiene, Ultramitre, Education.com)
DavisElen Advertising, Los Angeles, California
Art Director
Work on accounts including McDonald's, Farmer John, Secure Horizons, Dep (hair product), RADD (Recording Artists, Actors & Athletes Against Drunk Driving).
Instrumental in developing creative for all new business presentations.
Winner of 1999 Telly Award for Secure Horizons television.
Proposed and developed new conceptual direction for McDonald's entire outdoor campaign.
Freelance Art Director | Designer, Los Angeles, California
Worked in agencies and accounts including:
DavisElen (Knott's Berry Farm, McDonald's, Chief Auto, Toyota Dealers of Southern California)
Fotouhi Alonso Advertising (First Federal Bank, fX, Garret Aviation, Hughes Avicom, L.A. Department of Water and Power)
DDB Needham (Wells Fargo Bank, Memorex, Cigna HealthCare, Fleetwood Homes, Bugle Boy, The Los Angeles Times)
JWT Specialized Communications (Kodak, Microsoft)
Italia/Gal (CompUSA)
TBWA Chiat/Day (ABC TV)